Click on the month or category you want to view and the results will appear below
By Date
Archives by Category:
---
What happened next……?
Posted on July 1st, 2014
Just over six months after finishing my solo crossing of the Atlantic onboard Haskapa, many things have happened! Here is a quick update.
Most importantly, the funds raised are being put to good use by Sail 4 Cancer and Sobell House.
Sail 4 Cancer continue their brilliant work by offering opportunities for those affected by cancer to enjoy some respite. Their latest initiative will see them offering 60 sailing experience days. For more information, see the website: http://www.sail4cancer.org/blue-box-sailing
Sobell House are using the funds to conduct a brilliant research project focussed on Caring for our Carers. The project is getting underway, and will make a huge difference to those affected by terminal illness and the friends and family who care for them.
My beautiful yacht Haskapa has now been sold to Justin Hickey, an Australian sailor, who is using her as part of his training programme for a 2016 Vendee Globe bid. I'm really sad to see her go, but happy that she's gone to a good home! I'm very grateful to Richard Watson at Caribbean Brokerage who conducted the sale.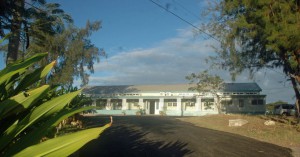 The sale of Haskapa has allowed me to fulfill a pledge to make a donation to St John's Hospice in Antigua. We were privileged to be invited to see the amazing work they do whilst in Antigua.
It is a great legacy for the Tropic 4 Cancer project to be able to have provided some funding for this brilliant organisation.
Finally, having settled back into family life in the UK, we are now embarking on an altogether different adventure. During my sail across the Atlantic, I enjoyed the juice and dried berries supplied by our sponsor Haskapa so much, we've decided to grow them ourselves!!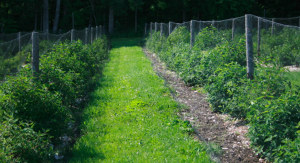 We've purchased a beautiful farm in Nova Scotia, Canada where the climate is ideally suited to growing haskap berries, and with the help of LaHave Natural Farms, we are establishing a 15 acre haskap orchard business, which is called Western Branch Haskap Orchards.
If all goes to plan, within 5 years time we should be producing well over 50 tonnes of haskap berries each year!
My thanks go out again to everyone who supported me during the Tropic 4 Cancer project. We have definitely made a difference!
---