Click on the month or category you want to view and the results will appear below
By Date
Archives by Category:
---
Making the boat look pretty!
Posted on October 11th, 2013
A huge thank you to Ian & Timi and the team at Greenhouse Graphics for their support in providing the logos that adorn the yacht Haskapa!!
Greenhouse is an award winning graphic communications company based in Basingstoke, North Hampshire, specialising in graphic design, commercial printing, web design services,Marketing and signage and display systems.
Greenhouse has been established since 1993, and are widely recognised as a leading centre for sustainable graphic communications in the UK. Greenhouse were the first UK print centre to install PV Solar panels in 2005 and has developed our own sustainable printing system – ecoprintsystem4 – used in their in-house commercial print production facility.
http://www.greenhousegraphics.co.uk/
---
Quartz Insurance Brokers provide Rescue & Repatriation Insurance for Tropic 4 Cancer
Posted on September 23rd, 2013

Quartz Insurance Brokers, based in Bristol, specialise in placing unusual and often tricky risks into the UK insurance market.
Traditionally they have been the broker of choice for TV and Media companies, and more recently have adopted a new specialism in the area of adventure travel insurance.
As any traveller will be aware, standard travel insurance is all very well if your plans extend no further than lounging on a beach in Spain, but if you seek something more adventurous, insurers will often turn their backs.
So Quartz Insurance Brokers fills that gap and provides specialist travel insurance tailored for the individual expedition; whether that is to an excluded country or undertaking activities usually excluded by insurers.
Richard's 'Rescue and Repatriation' insurance provides him with cover for search and rescue, personal possessions and medical expenses, should the worst happen!
---
The Southdowns Natural Mineral Water supplies Tropic 4 Cancer transatlantic challenge
Posted on September 14th, 2013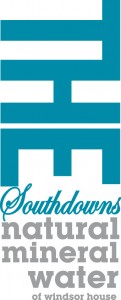 Fresh drinking water supplies for the Tropic 4 Cancer transatlantic challenge are being provided by The Southdowns Natural Mineral Water of Windsor House. Richard will be taking 120 litres of fresh water for the crossing.
The Southdowns Natural Mineral Water is drawn from over 400ft underground, enriched with minerals deep from within the Sussex Downs and is untouched at source – producing water of unrivalled quality and taste.

The spring was first tapped in 1918, to provide a supply of fresh water to a US Air Force airfield. After the war, the water was used to supply local houses and even a local ice factory. Today the demand is so great that the spring is licensed to supply 45 million litres a year. In 1990 the Windsor family decided to uncap the well and share this quality source of Natural Mineral Water with the rest of the UK.
For more information, please visit the website: http://www.the-water.co.uk/
---
New Sponsor – Ocean Safety
Posted on July 12th, 2013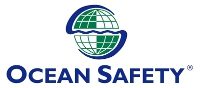 Ocean Safety specialise in the worldwide supply, distribution, service & hire of marine safety equipment including liferafts, lifejackets & EPIRBs. The company has grown rapidly and today boasts a diverse range of customers including ship and superyacht builders, round the world racing, cruising yachts and the MOD. Ocean Safety will be providing vital safety products to the Tropic 4 Cancer challenge, including liferaft, torches, flares and EPIRB.
---
New Sponsor – Equip Me
Posted on May 26th, 2013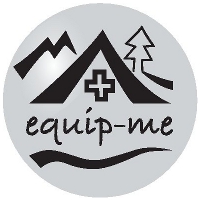 Equip Me has been supplying equipment for wilderness and remote activities to individuals, groups, schools and multinational corporations since 2005. They can supply anything, from satellite phones and GPS units to tents and rucksacks; from spinal boards and generators to tweezers and whistles. With a strong focus on medical kits Equip Me have the ability to work with you to create a bespoke medical kit for the specific environment you will be operating in. All medical kits are packed to order so they can supply anything from small personalised drugs packs for specific environments to large trauma packs suitable for large expedition or exploration teams. Equip Me's specialist team can also audit your medical kits for you on a regular basis and replace used or expired items; they will even remind you when it is time to carry out this audit.
---
New Sponsor – Salterns Marina
Posted on April 2nd, 2013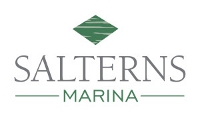 Salterns Marina, lies within the beautiful, sheltered waters of Poole Harbour in Dorset and is the second largest natural harbour in the world, the largest in Europe. Established for over 35 years, Salterns Marina was one of the first to be awarded the prestigious Blue Flag accolade, followed by a Five Gold Anchor marina accreditation. Their extensive facilities include 285 alongside Marina Berths, which can accomodate boats of up to 20 metres in length, 85 Deep water Swinging Moorings with free launch service and a full range of boatyard services. Salterns Marina are proud to support the Tropic 4 Cancer expedition.
---