Click on the month or category you want to view and the results will appear below
By Date
Archives by Category:
---
One month until departure!!!
Posted on September 26th, 2013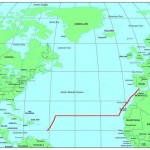 In exactly one month's time, Richard will set sail from Gibraltar on the yacht 'Haskapa' to sail solo across the Atlantic to the USA. He will sail south following the African coastline until he reaches the Tropic of Cancer, then he will head due west until reaching Antigua 4000 miles later.
The yacht 'Haskapa' will leave the UK on the 16th October, and arrive in Gibraltar on the 21st October for final preparations before setting sail.  You will be able to follow the progress on this website, and there will be daily updates from Richard!
---
Quartz Insurance Brokers provide Rescue & Repatriation Insurance for Tropic 4 Cancer
Posted on September 23rd, 2013

Quartz Insurance Brokers, based in Bristol, specialise in placing unusual and often tricky risks into the UK insurance market.
Traditionally they have been the broker of choice for TV and Media companies, and more recently have adopted a new specialism in the area of adventure travel insurance.
As any traveller will be aware, standard travel insurance is all very well if your plans extend no further than lounging on a beach in Spain, but if you seek something more adventurous, insurers will often turn their backs.
So Quartz Insurance Brokers fills that gap and provides specialist travel insurance tailored for the individual expedition; whether that is to an excluded country or undertaking activities usually excluded by insurers.
Richard's 'Rescue and Repatriation' insurance provides him with cover for search and rescue, personal possessions and medical expenses, should the worst happen!
---
Marine Superstore provides new nav instruments
Posted on September 20th, 2013

Thanks to the Mike and Team at Marine Superstore for providing the new nav instruments and chart plotter!
http://www.marinesuperstore.com/
---
The Southdowns Natural Mineral Water supplies Tropic 4 Cancer transatlantic challenge
Posted on September 14th, 2013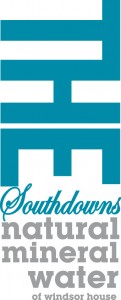 Fresh drinking water supplies for the Tropic 4 Cancer transatlantic challenge are being provided by The Southdowns Natural Mineral Water of Windsor House. Richard will be taking 120 litres of fresh water for the crossing.
The Southdowns Natural Mineral Water is drawn from over 400ft underground, enriched with minerals deep from within the Sussex Downs and is untouched at source – producing water of unrivalled quality and taste.

The spring was first tapped in 1918, to provide a supply of fresh water to a US Air Force airfield. After the war, the water was used to supply local houses and even a local ice factory. Today the demand is so great that the spring is licensed to supply 45 million litres a year. In 1990 the Windsor family decided to uncap the well and share this quality source of Natural Mineral Water with the rest of the UK.
For more information, please visit the website: http://www.the-water.co.uk/
---
haskapa named as title sponsor for the Tropic 4 Cancer transatlantic challenge
Posted on September 4th, 2013
haskapa is a unique juice made in Nova Scotia from Haskap berries. Haskaps are small oval berries, often likened in shape to an elongated Blueberry. Haskap berries have a dark blue skin and an intense crimson flesh. Their unique taste is likened to a combination of Blueberry and Raspberry with a hint of Elderberry.
Haskap berries contain high levels of anthocyanins, vitamin C, phenolic compounds and other antioxidants. They have been used widely in folk medicine in northern Russia, China and Japan since ancient times. In recent years, phenolic compounds present in fruit crops, especially berries, have gained much attention due to the accumulating scientific evidence of their potential health benefits.*
Haskap berries also contain traces of selenium, the element said in Japanese folklore to restore youth. Charmingly, the word Haskap in Japanese means 'little present at the end of the branch'.
The Haskaps will be a fantastic source of nutrition and energy during the Tropic 4 Cancer transatlantic challenge. Richard will be drinking a daily ration of Haskap juice and his diet will include a regular portion of dried berries. For more information on haskapa and the Haskap berry, please visit the website: http://haskapa.com/
---