Click on the month or category you want to view and the results will appear below
By Date
Archives by Category:
---
Training in the Solent
Posted on August 31st, 2013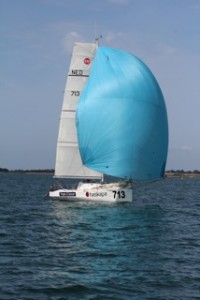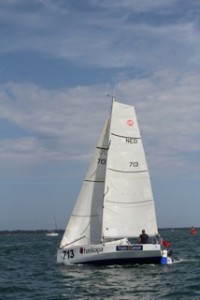 Richard took advantage of fine weather to play with the big blue spinnaker on quick dash from Poole to the Solent and back again.
This was also an opportunity to test out some of the upgraded system on board, including the new solar panels and batteries.
There are several navigation instrument upgrades still to be installed, which should reduce the power drain further, thus making the system more efficient.
The return sail to Poole was fun as several other yachts sailed out of the Solent at the same time, and it all turned a bit competitive!!!
---
New solar panels & batteries from Barden Battery & Power Solutions
Posted on August 31st, 2013
Thanks to the guys at Barden for their help and advice. Brand new batteries and additional solar panels should help manage the on board power needs for the Tropic 4 Cancer transatlantic challenge.
http://www.barden-ukshop.com/
---