Click on the month or category you want to view and the results will appear below
By Date
Archives by Category:
---
New Sponsor – Equip Me
Posted on May 26th, 2013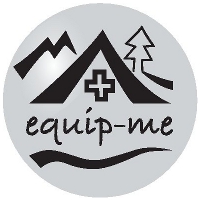 Equip Me has been supplying equipment for wilderness and remote activities to individuals, groups, schools and multinational corporations since 2005. They can supply anything, from satellite phones and GPS units to tents and rucksacks; from spinal boards and generators to tweezers and whistles. With a strong focus on medical kits Equip Me have the ability to work with you to create a bespoke medical kit for the specific environment you will be operating in. All medical kits are packed to order so they can supply anything from small personalised drugs packs for specific environments to large trauma packs suitable for large expedition or exploration teams. Equip Me's specialist team can also audit your medical kits for you on a regular basis and replace used or expired items; they will even remind you when it is time to carry out this audit.
---
New Sponsor – Greenhouse Graphics
Posted on May 7th, 2013

Greenhouse is an award winning graphic communications company based in Basingstoke, North Hampshire, specialising in graphic design, commercial printing, web design services, Marketing and signage and display systems. Greenhouse has been established since 1993, and are widely recognised as a leading centre for sustainable graphic communications in the UK.
---