Click on the month or category you want to view and the results will appear below
By Date
Archives by Category:
---
Marine Superstore provides new nav instruments
Posted on September 20th, 2013

Thanks to the Mike and Team at Marine Superstore for providing the new nav instruments and chart plotter!
http://www.marinesuperstore.com/
---
New solar panels & batteries from Barden Battery & Power Solutions
Posted on August 31st, 2013
Thanks to the guys at Barden for their help and advice. Brand new batteries and additional solar panels should help manage the on board power needs for the Tropic 4 Cancer transatlantic challenge.
http://www.barden-ukshop.com/
---
New Sponsor – Ruptureseal
Posted on July 12th, 2013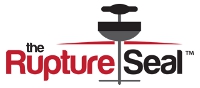 The RuptureSeal system is a unique leak stopping device for use where the rapid containment of leaks and spillages is required to prevent environmental damage and potential loss of life. The RuptureSeal system is an essential tool for Emergency Services, Oil and Gas, Road Hauliers, Marine Agencies, Marine Leisure Industry, or any situation where a rapid and simple solution to leak control is required.
---
New Sponsor – Greenhouse Graphics
Posted on May 7th, 2013

Greenhouse is an award winning graphic communications company based in Basingstoke, North Hampshire, specialising in graphic design, commercial printing, web design services, Marketing and signage and display systems. Greenhouse has been established since 1993, and are widely recognised as a leading centre for sustainable graphic communications in the UK.
---
New Sponsor – Yellowbrick
Posted on April 3rd, 2013

The Yellowbrick tracker is a rugged and fully self-contained battery operated tracker which works anywhere on Earth. They can either be rented, for short periods of time or specific events, or purchased. Our customers include yacht clubs, race organisers, schools, charities and government agencies – our trackers are used across the globe for treks, challenges, yacht races and many other events. Yellowbrick will be supplying Richard with a tracking unit so that you can follow his progress across the Tropic of Cancer.
---